Sunday                             9.00 am  – 1:00 pm
Monday – Saturday

9.00 am – 4:00 pm
Improving the quality of education in medical for better health.
We welcome, young students to the institution of excellence and wish them a successful tenure of learning where they will be molded to true knowledgeable citizens of tomorrow and into doctors of true value and ethics.
It also aims to attract medical professionals, teachers, and researchers of eminence and to develop centres of excellence in all specialties, empower and support students and faculty to realise their passion for discovery, healing, health, and life, and to improve the lives of the people and make a notable difference, thereby contributing to the progress of this nation.
The vision of the college is to emerge as the most reputed and sought-after medical college by the end of 2025 in research, medical education, and excellence in patient care. It also envisions and seeks to educate leaders of the medical profession in patient-centered, science-driven, team-based, high-value health care.
The best medical education and professional practice !
Providing the best Medical Education
to be the best doctors in the future.
PKDIMS offers practical experience in Patients. Professional education in international standards.
To be among the top 10 Medical Colleges in India by 2020 in research, medical education, and excellence in patient care. P K Das Institute of Medical Sciences aims to educate leaders of Medical profession in patient- centered, science- driven, team-based, high- value health care.
Medical Education
& Patient Practice
Trusted Medical
Treatments
24/7 Casualty &
Emergency
Medical Research
Facility
Highly Qualified
Professors
Advanced Medical
Facilities
Affordable Fees for
Medical Education
Hostel Facilities
for All Students
Our Exclusive Medical Professors
Our professional and well experienced professors and educational
staffs all have exceptional experience and trained skills under various
medical departments and its treatment.
Best helathcare support education to you.
We provide quality medical education under experienced Professors.
We conduct quality education under various departments and quality faculties from India and abroad to get professional education.
Our expert doctors, nurses and allied health professionals are capable to manage patients with a broad range of medical knowledge.
Dr. Arati Anand Amin graduated from Govt. Medical College, Bangalore, and she completed Master Degree in Physiology from Manipal University.
Dr. P. K. Ramakrishnan graduated from All India Medical Science, New Delhi, completed master in Anatomy from Harvard University.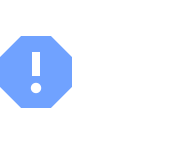 Our patient treatment policy.
Serve the community by improving the quality of life through better health. We have put protocols to protect our patients and staff while continuing to provide medically necessary care.
Health Education Essentials
Recent Medical Education Articles